VPN Services

VPN stands for "Virtual Private Network". Simply put, it utilizes public networks to conduct private communications. Most VPN implementations today use the Internet as the public infrastructure and a variety of specialized protocols to support private communications within the Internet. Through VPN technology, network managers can set up secure relationships, automated connections, authorizations, and encryption, while still enjoying the low cost and availability of the Internet. VPNs protect data while in transit across the Internet, or within a company's enclave.
We offer different VPN services based on IPsec or SSH.
Contact us
for more information.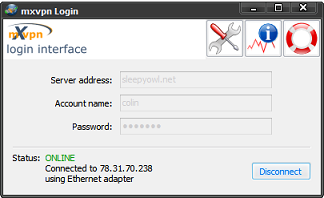 ---
Referencs
Virtual Private Network Consortium
InternetWeek articles
Virtual Private Networks under Customer Control
mXvpn
a mobile cross-platform VPN solution
Heliopause VoIP network
testbed
IETF Working Groups
IP Security Protocol (ipsec)
w"
Transport Layer Security (tls)
Secure Shell (secsh)